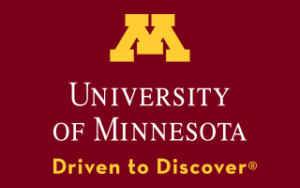 in annual research spending
startup companies launched by the u of m's venture center since 2006
The U of M is Minnesota's Skilled Workforce
Driven by its land-grant history and ideals, for nearly 170 years the University of Minnesota has been fulfilling its mission to advance teaching, research, and outreach for Minnesota. We prepare students to meet the great challenges facing our state, our nation, and our world, and every day, families everywhere feel the impact of University of Minnesota discovery and innovation.
The University of Minnesota System is one of the most comprehensive in the nation, with offerings to meet the interests of every student and the changing needs of our society. The U of M Twin Cities is one of only five universities in the nation with schools of engineering, medicine, veterinary medicine, law, and agriculture all on one campus. The University of Minnesota prepares more than 80 percent of Minnesota's new physicians (at the Twin Cities and Duluth campuses), and has the only dental, veterinary, and pharmacy colleges in the state.
And as a top-10 public research university in the nation, the U of M seeks knowledge that improves how we work and live, how we stay healthy and thrive. U researchers are at the vanguard of discovery in topics ranging from understanding the current pandemic and ending addiction to protecting water resources and advancing agriculture. Along their journeys, U of M students have the opportunity to do research alongside top professors across a range of majors.
A partner in Minnesota's workforce
The University of Minnesota is truly an economic engine for the state of Minnesota. It contributes more than $8.6 billion a year in economic activity to the state—supporting over 77,000 jobs across the state and generating more than $470 million in state taxes. As well, U of M alumni have started 10,000-plus companies in Minnesota, employing 500,000 and generating revenue of $100 billion. Students at the U of M's five campuses enjoy a symbiotic relationship with industry, gaining internships and ultimately jobs—be they with small businesses or one of Minnesota's 16 Fortune 500 companies.